Skip Navigation
Website Accessibility
End of January Fun!

Upcoming classes
Beginning English Paper Piecing
Jan. 27 from 10:30 a.m. - 12:30 p.m.
$25
Beginning Foundation Paper Piecing
Jan. 27 from 1:30 - 5:30 p.m.
$45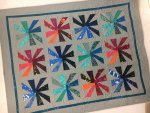 Sign up for the Aunt Grace Scrap Basket Block of the Month. We still have a few spaces. We're doing a sit and sew the first Friday morning (10:30 a.m. to whenever) and the first Sunday afternoon (1 p.m. - 4:30 p.m.) of the month. This starts Feb. 1!


Once In a Super, Full, Blue Moon Sale
January is having a second full moon of the month on Jan. 31 (a blue moon). It's also a super moon and a total lunar eclipse!!!!! See what USA Today says about all of this. So we're having a super sale.
Sale from Jan. 31 to Feb. 4 (Superbowl Sunday)
Finish the Bolt - 25% off
Sports and Novelty Fabric - 15% off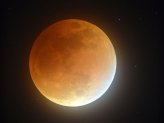 The weather this week is giving us a taste of spring. So are the fabrics we have arriving. We have batiks, cats, flowers, unicorns, and other baby prints on the way. New Kaffe's are already here. We also have some low volume gray fabric. It's great for backgrounds and clothing. New patterns are arriving too. So come see and feel them for yourselves and get ready for the next round of cold weather. You know it is coming because it's still January. This doesn't make me happy, but I can't buck time and reality. Stay warm and have fun with your winter projects.

Happy Sewing,
Phyllis and the QA staff


Quilting Adventures Hours:
6943 Lakeside Avenue Tu - Thurs 10 -8
Richmond VA 23228 Fri/Sat 10 - 6
804-262-0005 Sun 12 - 5
Website: http://www.quiltingadventures.com Closed Monday
Shop Blog: http://www.quiltingadventures.com/qablog
Facebook: http://www.facebook.com/QuiltingAdventuresVA

Click to visit Quilting Adventures!