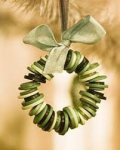 Holiday presents are getting finished up, wrapped, and presented to their new owners. Well, maybe. I keep finding something I think I can finish quickly and send off. This keeps me busy, but it doesn't get packages to people on time. That's not new, so everyone gives me a little slack. They also know I forget where I've hidden the presents all year, and never remember to take off the price tag. When I was working for the state, I traveled a lot. So I could find really different kinds of things to give. Now I have to find them from catalogues and on line. Just a little harder on my part. Soooooo, it's time to start planning ahead! What's onboard for the new year?
Tula Pink's Block of the Month Nebula
It's a 10 month program using the Jaybird Galaxy pattern. There are NO Y seams and the colors are stunning. You will need a Hex N More and a Super Sidekick ruler. Each month the kits will come with some swag and the quilt pattern. You will have a queen size quilt top and binding at the end. The directions will also let you know how to do king and lap size quilts. You can sign-up for monthly payments or completely pay ahead.
We're also offering a subscription for a monthly curated 40wt thread collection with Aurifil Threads. This is for those of you who like to quilt your own quilts and more. The monthly thread collections are themed on endangered species around the world. There will also be a free foundation paper pieced pattern each month of the animal being featured. The colors are beautiful and are a light, medium, and dark.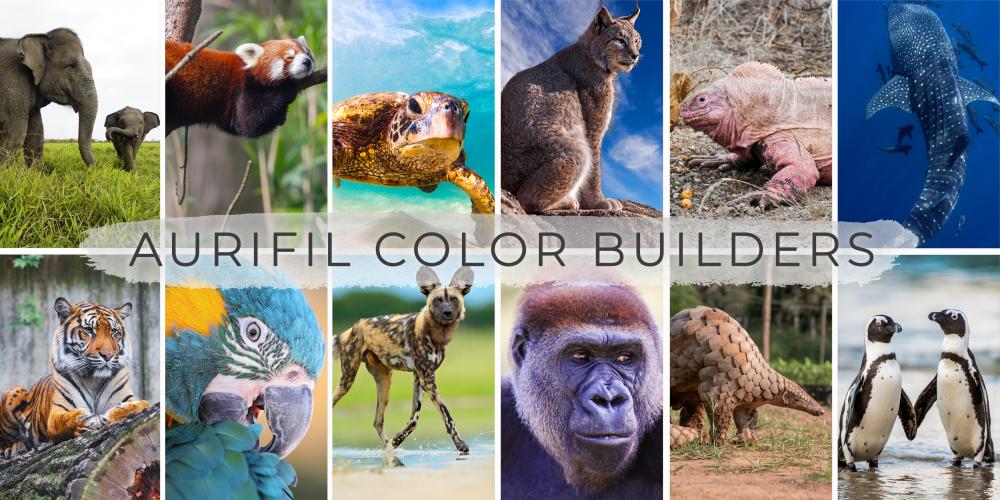 What is the benefit?
Over the course of the year, you will not only learn all about the amazing things that can be done with Aurifil 40wt, you will also:
Receive one FREE exclusive foundation pieced pattern and one custom designed embroidery motif in honor of our featured Endangered Species per month
Gain access to instructional videos for successful machine quilting with Aurifil 40wt
Engage with fellow makers
Give back to our earth by supporting 12 magnificent Endangered Species
This year's New Year's Demonstrations can't be held. And if we did do them, I'm guessing only a few of you would come. Even with us distancing the seating, the hallway and other parts of the shop would not be safe (Even with good masks). Instead let's do an "Anything But Fabric Sale" Everything but fabric will be "19%" off. We're skipping a year and going from 2019 to 2021!!!! We will have goody bags, collect names for some drawings of gift cards and other prizes. Sorry, no food or drinks this year.




However, how about a

CEO for 2021!

Make a numbered list of 6 UFOs you want to complete in the six months starting in February through July. This can be a quilt that just needs a binding, or something that you've gotten the pattern and fabric for, or anything in between – just a quilting project that is started but not finished. I can even have only been started in your mind. Email us a copy of the list at info@quiltingadventures.com or bring a written copy to the store (be sure to include your email address). Keep a copy of your list for yourself too! Just one list per person, please.

Finish one of your UFO's before the end of the month and bring it in to the shop or email us a picture for show and tell. We'll be taking pictures and posting your finished projects on Facebook in a CEO 2021 Album. You'll be entered to win a $25 QA gift card for each month that you bring in and show us your finished project.

At the end of the six months, everyone who has finished all six of their UFOs will be entered in a drawing for a $50 QA gift card.

We hope to be able to have a "Show what you did this year" party in August. We'll keep everyone updated on this gathering possibility.

So, what exactly does "finished" mean? Well, if it's a project that is lap size or smaller, then we mean all the way done (and not just a quilt block, either!). Complete - bound, ready to be used or hung. If it's larger than a lap size, then a finished top counts as complete. If you get inspired to finish more than your six registered projects, please do so! But only those six projects qualify you to win prizes.

Everyone, stay safe and warm this week. Stop by and sign up for one of our "winter" activities, or email us. We'll be here.
Happy quilting,
Phyllis and the QA Staff