Skip Navigation
Website Accessibility
Your top is together. Now what do you do?

Your top is together. Now what do you do?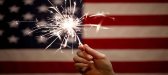 Remember we will be closed Saturday, July 3. When we reopen on July 6, we will be open until 5 p.m. everyday.
What do you think about us opening on Sundays from 12 – 4?
Check out our website for all the new classes posted last week.
Thank you to Crista B for the link to a quilting blog.
https://laceandquilts.blogspot.com/2021/06/a-sewing-tip-to-avoid-mistakes.html?m=0
Now on to the show.

Your quilt top is together. What next? Quilting it. You can send it to a longarm quilter to do the quilting for you or can do it yourself.

If you are sending it to a longarm quilter there are several things to do for them. All longarmers need extra backing and batting around the edge of the quilt top, 3"- 4" all around. They need this to be able to clamp and stretch loosely so there aren't big puckers on the back or in the batting. So, if your quilt top is 45" x 54", your backing and batting need to be 53" x 62". In most cases for larger quilts, you will need to sew two strips of fabric together for the back. You can even piece the back with leftover fabric from the top. Or make a second quilt for the back. Just make sure to press the all the fabric well. Batting can be from a roll or package. (We'll talk about batting in the next newsletter) Also, check the top and back for long threads and trim them off. Make sure there aren't any holes. The top needs to lay flat for the most part. A little bump here and there can be quilted down. Just be sure that spots where lots of seams come together are pressed open and flat. Flatter spray relaxes fabric and allows these meeting spots to lay a little flatter.

Long arm quilters have a great eye for design and thread color. You can talk to them about both of these. Longarmers can do edge to edge designs, same design all the way across and on the entire quilt. They can also do custom designs, different designs on different parts of the quilt. Sometimes they can do a combination of both. Most have a book with quilting designs you can pick from, at the shop. You can also leave the choices up to them. Be sure to complete their paperwork, email or call them, and have your name and the quilter's name on the outside of the bag your quilt parts are in. You can see the list of long arm quilters that pick-up from the shop here.
Samples of different long arm quilters' work is on display at the store to help you decide what you would like for your quilt and who to use. The longarmers will pick up and drop off your quilt at our shop. You need to contact them about picking up your quilt. They will contact you when your quilt is ready and being returned to our shop. You will pay them, we do not take any money for them. All the long arm quilters at the shop are great. I use the first one who walks through the door after I get all the parts together. I usually give them the larger quilts because I don't have the set-up at home to be able to quilt bigger quilts.
Do-it-yourself quilting. You can do it with a walking foot or free-motion foot. We have many books on how to do this. We are having a class next month on beginning free motion quilting. If there is enough interest, we can do a class just on quilting and binding. Let us know. I know there are many completed tops out there waiting to be finished!
Steps to doing it yourself.
1) Make sure you have a walking foot or free motion/darning foot. They really do make a difference. A walking foot is also great when you are sewing on heavier fabric such a denim.
2) Make your back. Make the back and batting a couple of inches wider than the top, all the way around. Fabric moves a little when you are quilting. This will keep the top's edges from going outside the edge of the batting and backing.
3) Make your quilt sandwich. Backing (wrong side up), backing, and top (right side up) – basted or pinned together.
I do mine on my studio floor. At the shop we use the big cutting table.


Lay the back down, wrong side up. You will now tape the edges down. Tape opposite sides and pull the material tight so there are no wrinkles in it. You don't want to be so tight that you are stretching the fabric out of shape, but tight enough to get all the wrinkles pulled out.
Put the batting down in the center of the back. Start from the middle smoothing the batting out all the way to the edge, using your hands. Good luck keeping the animals off at this point, if you are using the floor.
Place the top, right side up, in the middle of the backing and batting. Smooth the top from the center out to the edges, just like you did the batting. At this point I pin the three layers together with safety pins, from the middle out. I also keep smoothing lightly the fabric towards to edge. Pin 2"-3" apart all over. If you have your quilting pattern in mind, keep the pins off where you will be quilting, if you can. If you can't, removing the pins as you quilt is no problem.

Found this tip using pool noodles to help get things flat and aligned. Click on the picture.



4) Decide on your quilt design (you may want to do this before you make the sandwich. It helps to know where to pin). You can stitch in the ditch – just stitch in the seams. You can use the edge of the walking foot or free motion foot to follow the seams on the quilt and just quilt next to the seams all over. You can just wander across the quilt with wavy or straight lines. You can use a decorative stitch from the machine along the seams or through the blocks. With the free motion foot, you can do designs. You can combine these methods too. If you are not going to follow a seam or just wander across or around, mark your quilt with a marker that will wash, iron, or brush off. The pens that disappear over time, usually disappear too fast for quilting. (We'll talk about markers in a couple of weeks). Keep in mind that quilting is not a fast process, even with simple designs. It will take longer than you think. Remember you are sewing the entire width and/or length of the quilt several times.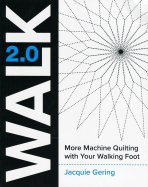 5) Practice quilting with the method you have chosen. It's best to use the same fabric and batting as the quilt, if you have any left over. Get used to the walking foot or free motion foot with the scraps or small quilt sandwiches. I have a pile of sandwiches from leftover batting and material that I keep around for just this purpose.


6) Finally!!!!! Quilt your quilt. Take your time and let the quilting feet and quilt do their thing.

Last is binding. We will get to binding after the batting and marking pens. :0)
And just in time for this newsletter and a long weekend, WE HAVE BATTING!!!!!!! We also have stocked up on our wool felt colors – small rolls and small squares.
Keep an eye out for the bolt of the day on our Instagram account – QuiltRVA
Have a great week and Happy 4th of July all.
Happy sewing everyone,
Phyllis and the QA staff
Quilting Adventures Hours:
6943 Lakeside Avenue Tues thru Sat 10 - 4
Richmond VA 23228 Sun - Mon Closed
804-262-0005
Website: http://www.quiltingadventures.com
Shop Blog: http://www.quiltingadventures.com/qablog
Facebook: http://www.facebook.com/QuiltingAdventuresVA

Click to visit Quilting Adventures!