Skip Navigation
Website Accessibility
Saved by a Quilt

Saved by a Quilt
As quilters, we know the comfort a quilt can give - instant warmth, a burrito hug, the feeling of a safe space. Take a moment to really think about all the steps involved with creating a quilt from scratch: selecting a pattern, finding the right fabric, accurate cutting and piecing, sandwiching, basting, and of course the quilting itself, whether done by you or by check (using a longarmer). All of that hard work is paid back in spades by the look of joy and appreciation on the quilt receiver's face. In terms of time and money, the quilting community is one of the most generous groups out there!

Here are some ways Quilting Adventures shares the love of our quilts with others in need. If you want to quilt with a purpose, consider one of these organizations!
QUILTS OF VALOR
This nationwide group awards quilts to nominated veterans. Quilting Adventures recently became the meeting place for the Richmond chapter. Volunteer quilter duties are split into 3 parts: piecing, quilting, and binding so no one feels overwhelmed. Folding and ironing are options for non-sewers too. We also accept appropriate fabric and patterns for donation. The group meets on the 4th Tuesday of each month in the QA classroom. Next meeting is Oct. 26th at 10:30am. If you are interested, just show up or contact the chapter coordinator, Rose Young, at quiltsofvalor.richmond@gmail.com or visit their website to find a chapter near you www.qovf.org
Upcoming Award Ceremony . . . .to witness something truly special, join us for the next quilt award ceremony on November 10th at 1:00pm at VFW Post 9808, 7169 Flag Lane, Mechanicsville, VA 23111. Volunteers needed to help!



McGUIRE VETERANS HOSPITAL – Hunter Holmes McGuire Hospital
Another opportunity to support veterans in the Richmond area is by donating an adult themed quilt. Various sizes are welcome as some will be used for those in wheelchairs as well as those in beds. Bring your donations to the shop and we will deliver them for you. Follow link below to learn more about McGuire.
https://www.va.gov/richmond-health-care/locations/hunter-holmes-mcguire-hospital/
PILLOWCASES for CHILDRENS HOSPITAL of Richmond at VCU
Yes, we are still doing this! Purchase a pillowcase kit at the shop. Bring the finished case back to the shop for a $5 discount on your next purchase of $25 or more. Learn more about the children's hospital here: www.chrichmond.org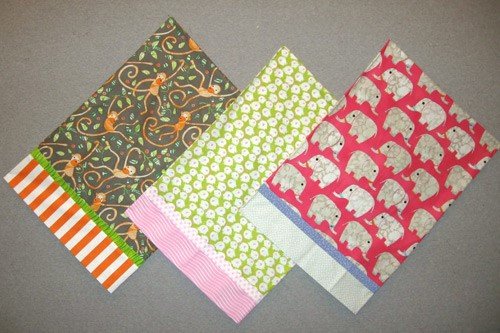 QUILTS FOR KIDS RAFFLE
Quilts for Kids is a national non-profit that specializes in getting quilts to kids in long term hospital care, shelters, or emergency situations. Manufacturers donate leftover discontinued fabric, keeping it out of landfills, and volunteers turn it into kid-sized quilts. Donated fabric (appropriate for kids) is welcome and monetary gifts are used to purchase fabric at wholesale. Chapters meet in almost every state. To find one near you, check out www.quiltsforkids.org.

WIN THIS one-of-a-kind wall hanging which was designed, pieced, and quilted by Linda Brickey, an award-winning quilt artist and instructor at QA! This quilt features the panel "Sea Goddess" by designer Laurel Burch. Get tickets at the shop – CASH ONLY. Drawing to be held Tuesday, December 14, 2021. All proceeds to benefit Quilts for Kids.


ANOTHER WOMAN'S TREASURE
This annual fundraiser by Change the World RVA sells gently used jewelry, purses, scarves, belts, and hats to benefit Richmond's homeless teenagers in high school and college. Bring your donations to the shop and let someone else treasure your accessories!
This year's fundraiser will be held on Friday and Saturday, November 5th & 6th at the Bon Air United Methodist Church, 1645 Buford Rd., Richmond, VA 23235 www.changetheworldrva.org
Happy sewing everyone,
Phyllis and the QA staff
Quilting Adventures Hours:
6943 Lakeside Avenue Tues thru Sat 10 - 5
Richmond VA 23228 Sun - Mon Closed
804-262-0005
Website: http://www.quiltingadventures.com
Shop Blog: http://www.quiltingadventures.com/qablog
Facebook: http://www.facebook.com/QuiltingAdventuresVA

Click to visit Quilting Adventures!