Skip Navigation
Website Accessibility
Pillow Talk

Pillow Talk
At QA, we love to learn about the wide diversity of creative projects our customers are working on. It's great fun to see our fabrics being used for so many things other than just quilts! We've seen bags, bowties, dog accessories, doll clothes, and pajamas to name a few. But I'd wager that most of us have made something that would fall into the realm of home décor. I know sew many of you started in that world before trying to quilt or make garments. Curtains and pillows are the top two projects I hear sewers attacking. I've made both successfully with quilting fabric. With the gift giving holidays approaching, I'm much more likely to be making a loved one a cute pillow for their bed or sofa rather than new curtains. So let's talk pillows.


These billowy beauties are such a versatile gift item. Big or small, simple or ornate, it's still a relatively quick thing to make. They're easy to personalize through color, pattern, theme, or even machine or hand embroidery. But what do you do if making one feels just beyond your comfort level or it needs to be done "right"? You seek professional help. I sought help from our next door neighbor, the rock star fabric fiend at Unsprung Upholstery, Jonathan Bennett!
In 1998, while simultaneously teaching at VCU, Jonathan carried his eye for design and sewing skills to the interior design industry. It was during this time that he fell in love with the fabrication of custom window treatments, pillows, bedding, headboards and more. His specialty is custom slipcovers, which fit so snugly they are always confused with upholstery. His attention to detail allows him to be a master of making patterns in fabric match-up making them appear to be uninterrupted and seamless – matching anything from florals to strips and even plaids!
This is just a glimpse into his resume – for full bio, click here:
About | Unsprungupholstery.com | Richmond, VA
​
Jonathan and I discussed the crossover of skills and techniques used in both domestic and professional pillow sewing. Some of the terms differ but it's just a slight dialect of the same sewing language. Quilters use muslin for lining or stabilization; garment sewers use it for patterns. The pros use a heavier version usually in black or white called cambric. It's what covers the frame of your furniture before the padding is added. Home sewers use interfacing and tend to stabilize the back of the main fabric with a fusible product to create thickness or hold together the back of an intricately pieced front. Pros use interlining which is not fused to, but sewn to the main fabric around the edges, sometimes with a serger. This provides a sturdy layer between the contained pillow stuffing and main fabric but allows them to "work together independently" for strength and durability. Some other idioms…. piping vs. welt or welting, bias vs. slant. Toe-May-toe, Toe-Mah-toe.
More about pillows.


There are many fillers or stuffing choices for pillows. Most of the pre-made inserts are made entirely of polyester. It's synthetic, lightweight, durable and retains its shape. (However, if you've ever washed a poly pillow then threw it in the dryer only to end up with an odd shaped lump, you know that poly can melt in a hot dryer so be sure to air dry.) The pros use a bonded polyester called Dacron. It comes in sheets or rolls in many sizes and can be layered to become a pillow form. If you want a less structured look, you can tear the Dacron into little tufts to use as stuffing. Down feathers are another option for a less rigid look. If you are using feathers as a filler, you will need pillow ticking. This is 100% cotton fabric with a high thread count and tight weave that prevents the quills from poking through.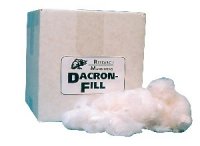 Here are some other tips from Jonathan on making beautiful and lasting pillows.
- Use a ½" seam when sewing, 3/8" is not enough.
- You don't need special fabric for an interlining, you can double your main fabric or use a piece of scrap fabric.
- Whether buying or making an insert, always go up 2" in size from your finished cover to avoid flat corners.
Next time we'll cover making pillows for use outdoors. Bring those inside for the winter! Wash and air dry before storing. If you still want more on pillows, Jonathan will be teaching a class at QA in Jan or Feb 2022. Dates will be announced in future newsletters and on the website.



Happy sewing everyone,
Phyllis and the QA staff
Quilting Adventures Hours:
6943 Lakeside Avenue Tues thru Sat 10 - 5
Richmond VA 23228 Sun - Mon Closed
804-262-0005
Website: http://www.quiltingadventures.com
Shop Blog: http://www.quiltingadventures.com/qablog
Facebook: http://www.facebook.com/QuiltingAdventuresVA

Click to visit Quilting Adventures!