Skip Navigation
Website Accessibility
Quilting Safety

Quilting Safety
Hello, quilters!
April is on the horizon. March went by so quickly!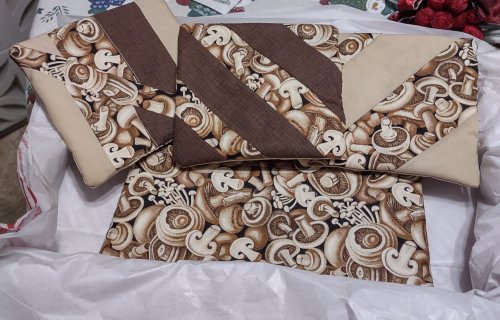 Don't forget to check out our upcoming classes. In April, you can learn to make a potato bag and pot holders, how to do Sashiko, or make a pop up bin.
Easter is almost a week away! Have you been doing any fun Easter crafts?
This week, let's talk about some essential quilting safety tips, provided by Quiltd Studio.
Quilting Safety
Wear appropriate attire. Avoid loose clothing or jewelry that can get caught up on cutting tools or snag on fabric. It's also a good idea to wear shoes or slippers that will protect your feet.
Be aware of your surroundings. Keep your work area free of clutter, and make sure sharp tools are out of reach of pets and children (or at least under your watch). Keep liquids away from electronics.
Use proper lighting. Good lighting will prevent eye strain and potential slip ups while cutting. Natural light is best. Invest in bright, adjustable lights, too.
When using a sharp rotary cutter or scissors…Sharper blades are definitely easier to use, and a newer blade will avoid having to make multiple passes. To avoid accidents, keep all blades sheathed or in their covers when not in use. Suction handles for your rulers and cutting gloves can help protect your fingers.
Protect your eyes. Sewing over pins can cause broken needle ends to go flying. (Good thing so many of us need glasses to see what we're doing, right?)
Maintain good posture. Good posture can prevent further pain. Consider getting an adjustable chair with arm and back support.
So there you have it. Is that a good enough excuse to go splurge on a nice chair and a good lamp?
Phyllis and the QA staff
Quilting Adventures Hours:
6943 Lakeside Avenue Tues thru Sat 10 - 5
Richmond VA 23228 Sun - Mon Closed
804-262-0005
Website: http://www.quiltingadventures.com
Shop Blog: http://www.quiltingadventures.com/qablog
Facebook: http://www.facebook.com/QuiltingAdventuresVA
Click to visit Quilting Adventures!