In case you weren't able to view the latest QA Quips, here it is in a text.
QA Quips #48

50 years ago – it was a 3-day Aquarian Exposition
I was talking borders this week, but an inspiration hit me (ok, it was CBS Sunday Morning – potato, pahtahto) and we need to talk about some other things first – be prepared for an awesome scrap quilt with borders later. However, we should reminisce about Woodstock (I wasn't there!) and all things tie-dyed! What does this have to do with quilting? It's about "Art Creating Art".

So, Woodstock. For some of us, the first thing that comes to mind is a little yellow bird that hangs out with Snoopy. Since we're talking the 50th anniversary of Peace & Music, then we're talking Effervescence, one of my favorite collections. (I'm putting lava lamps and beetles on my panel…eventually. I swear I am! OK, fine, it's still HSY, but I've got the panel .)

Anyone for Shibori? These fabulous Moda fabrics scream to be used in so many different patterns. Can't you imagine them in a t-shirt quilt or a gift quilt going off to college? This morning I learned much more about "shibori". I knew it was Japanese and relatively a tie-dye thing, but I didn't realize it started in the 8th century. Think about it, by using these fabrics, we're creating quilts with an art form that's 1300 years old. Did you know it's not really "tie-dye" but rather "resist dye", meaning people tie twine around, fold, and compress the cloth before dunking and dyeing to create the designs. Blue or indigo is the main choice of dye color, but others like rose, red, and purple exist. (Ooooh, purple ... Hint, hint to someone who meets with fabric reps.) My Shibori quilt is in the WIP phase. I got our store strip set called "Ripped Jeans" to start it.

Speaking of t-shirt quilts, we put another t-shirt class with t-shirt quilt guru and quilt designer, Jennifer Young, on the schedule along with quite a few other new classes. Be sure to check them all out. Sign up before space disappears.
Who do you listen to when you quilt? I like my Neil Diamond (sigh, not at Woodstock), a little Beatles (invited then uninvited), Who ('not the doc' were there), Santana (only because Chicago's manager pulled a fast one), and I like me some Elton (he was too young). Anywho, what's my point? Well, our illustrious leader is off on a tour with a little man she keeps putting in her FB and Instagram pictures, and I've had a few songs floating around in my head. One of which is "North to Alaska". (OK, bear with me. It was a difficult segway to get to here). If you go to QA's FB page and see the latest post, guess where the little guy is. You'll be entered for a prize. See FB for details. Here's a few choices to help you guess: Nugget Falls, Juneau, Denali, or Sitka.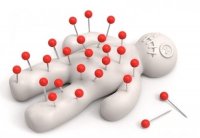 So, if you've gotten this far, here's this week's sale based on Bryan Adams' Summer of '69 (I wasn't there so this is as close I could get), and our leader can't stop us from so far away. So, for the next three days, zippers and fabric panels are 25 % off. August 6th to 8th are firmly "Dog Days of Summer" for this sale. And there's probably something special happening Friday. Hint.
One last thing, we heard about a BOM created by a central Virginia group : Sew Clued In: An Online Quilt Mystery. If you're up for a different challenge, a new quilting experience, you can find their website here or get details from postcards in QA.


I feel exhausted. This Quips had as much in it as those 3 days at Woodstock. So, take a breath, sit back, and listen to some music – on your own, and quilt! Bryan, take me away! QA